Contact Info
AAUW Marysville-Yuba City Branch
Liz Skelly
Phone: 530-635-0821
Website:
mvyc-ca.aauw.net/
Photo Tour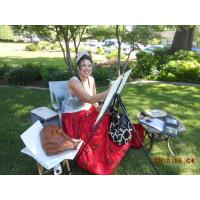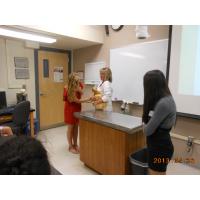 Services
service club
women's scholarships
science camp
Tech Trek
STEM
Garden Tour
Fundraisers We Support
AAUW Garden Tour, is the first Saturday in May.
About Us
MISSION STATEMENT - To advance gender equity for women and girls through research, education, and advocacy.
Marysville-Yuba City Branch is in California in Yuba and Sutter Counties, and was established in 1955. Visit our website http://mvyc-ca.aauw.net/ and see us on Facebook www.facebook.com/AAUW.MVYC
AAUW has dedicated more than 130 years to the advancement of education. AAUW makes a difference through research, publications, leadership programs, and as one of the world's largest sources of funds to ensure that women and girls have access to higher education and the opportunity to achieve excellence in professions of their choice.
LOCAL MISSION STATEMENT - Our local mission is "Bringing education, social networking and entertainment to increase awareness of equity issues, our culture, our community, and ourselves."
We meet monthly from September to June, and have a number of Interest Sections including: Travel, Traveling Gourmet, Book Clubs, Writing Club, Movie group, Advocacy and Action, and numerous bridge groups.

MEMBERSHIP - Guests are welcome at all branch meetings. Membership is open to anyone holding an associate's (or equivalent, e.g. RN), bachelor's or higher degree from a regionally accredited college or university. Contact membership - Lee at 674-1943 if you would like to join. Come visit our website, mvyc-ca.aauw.net to learn more about AAUW Marysville Yuba City branch.
MAJOR PROJECTS - The AAUW STEM Conference for 8th grade girls is held annually at Yuba College with sessions taught by local professional women who use math and science in their careers. Our branch has held a STEM (Math-Science) Conference for 8th grade girls since 1985. STEM encourages girls and women to study Science, Technology, Engineering, and Math. Students attend the half-day conference with their teachers as part of their school curriculum to learn the importance of studying the STEM subjects in planning their careers.
Tech Trek is a week-long AAUW science camp. The Tech Trek program was created in California in 1998, and is now an AAUW National program. Several scholarships are given each year by our AAUW branch to 7th grade girls who have been recommended by their teachers to complete for the scholarship. Throughout California 10 Tech Trek camps take place at different California universities each summer. Our girls attend Tech Trek UC Davis.
College scholarships are awarded to women at Yuba College with science or math majors who plan to continue to a university to complete their studies.
ANNUAL FUNDRAISER - The AAUW Garden Tour is always held the first Saturday in May. The Garden Tour, Art in the Gardens, includes 5-8 gardens of homes and public places on the self-guided tour with more than a dozen local artists showing their work in the gardens. The Garden Tour has been our branch's only public fundraiser since 1992. Watch for our AAUW Garden Tour event page on Facebook. facebook.com/AAUW.MVYC